This is that awkward part of the website where I'm supposed to go on about what a great guy I am. Oh sure, I could talk about being tall dark and handsome, super smart, wealthy, outrageously funny, wildly passionate, enlightened, deeply humble and all-around hell of a guy [all true] but… I don't like to go on about myself.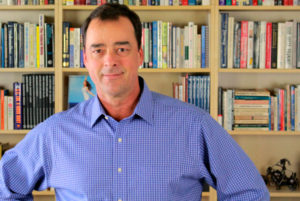 I'm happy to be your host, and I know people will enjoy my work better if they know more about me personally. I share this bio with the caveat that I've learned not to take myself too seriously. I don't mean to come across as egotistical (but sometimes I can't help it because I'm so accomplished and just seem to get better looking every day).
It would be nice if I could get paid just for being smart or good looking; but it looks like I'll have to keep on working until the rest of the world discovers what a totally awesome guy I am.
In the meantime, you can buy personally autographed 8 x 10 glossy photographs of me for just 20 bucks each plus shipping.  Limit of five per household (strictly enforced).
Yes, I'm joking.  If I must write about myself, I'd rather make it funny and I have an outrageous sense of humor.
I'm grateful to be here and happy to share the ride with you. I'm enjoying my time and doing my best to make life meaningful, exciting and fun. I've laughed and cried; loved and lost. I've met lots of interesting people. I've been to a lot of places. I've seen a lot of sights and marvel at the beauty of our natural world. I've read a lot of books. I've learned to judge people by what they do (instead of what they say).
I've learned that the heart wants what it wants. I've learned that beauty is where you find it and life is what you make it.  I've learned that we truly are what we eat. The more I learn about the history and complexities of the world, the more I appreciate the simple things in life (like sharing good food and good times with good friends).
In the process of putting this project together, I've learned a few things about myself. My heart beats to live free.  I have an insatiable curiosity for knowledge, wisdom and truth (shatter the myths).  I love to help people make a better life for themselves.  I love to write, teach and share useful information.  I love to make people laugh.  I like to live fully, with gusto and passion. My motto is Go For It.  No limitations. No boxes. No excuses.  Time is precious and I want to spend my time actually enjoying life (instead of getting ready to enjoy life).
I grew up in a small town. Coalinga, California was a great little town to grow up in back in the 70s.  I was into girls, music and cars.  If I told you I outgrew that, I'd be lying. One of my fonder memories from high school was the Friday night football games.  I'd always sit front row, fifty yard line, playing drums in the pep band and watching the cheerleaders dance (otherwise I'm not much of a spectator).
I volunteered to join the Army right out of high school and set off to see the world.
Formal Education:
Coalinga High School
A.A.  South Seattle Community College, Music
B.A.  CSUB, Psychology, Magna Cum Laude
Certified Hypnotherapist (American Council of Hypnotist Examiners)
Private Pilot
Author, Coach and Personal Growth Expert:
Living On Purpose
Millionaire Wealth
Freedom or Forfeit: The Fate of America
Creator of The Mastermind Hypnosis Series
Creator of Play Like the Pros Golf Program
Favorite Sports/Activities:
All water sports such as swimming, diving, skiing; high performance driving/racing; flying, skydiving, motorcycling, golf, volleyball, hiking, shooting, pool, darts, bowling, horseshoes; all games of accuracy; exploring, seeking fun and adventure.
Hobbies/Interests:
Travel, cooking, dining, reading, writing, learning, sculpting, photography, taking in beaches and spas, games and puzzles, networking and searching for new opportunities.
Work History:
I started earning money outside of the home when I was about 10 years old.  I still remember the sense of independence I felt to earn money and how that was going to help me be my own man and live by my own rules. My odd jobs over the years include paper boy, bag boy, a summer at McDonalds, driver, seasonal firefighter, and more.  I waited tables off and on, then ended up becoming a locksmith until I finished college. After college I became a stage hypnotist and performed all over the country.
I also enjoy designing and building custom homes from scratch and like to study architecture and design.
Bag Of Tricks:
I like to play and stay young at heart.  I like to keep things simple and keep an open mind. I make a conscious effort to live in the moment and make every day special.  I always keep something in front of me to learn, accomplish and master.  I like to share the advice that whatever you are, be your best.
In conclusion:  If you want to get to know me better (and who wouldn't) then let's schedule a play date.  Join our Tribe.  Live well.  Live strong.  Live free.