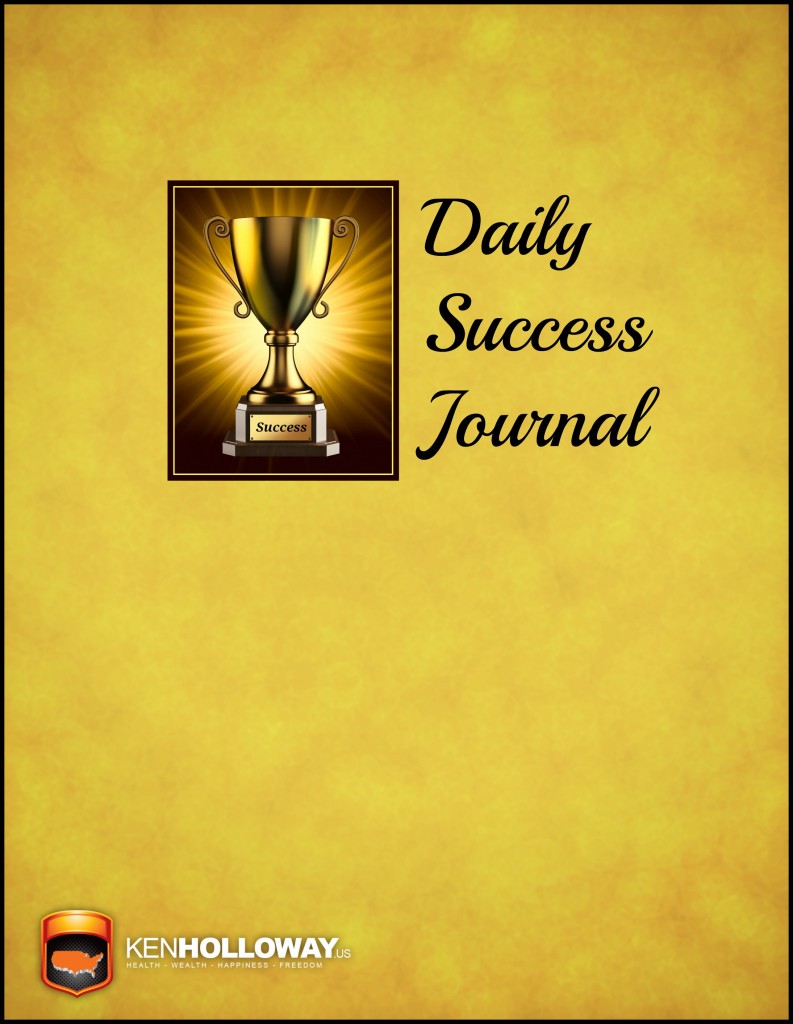 Daily Success Journal  Click on the link to open the PDF for the journal pages. You can also click on the cover image and that will open a PDF for the decorative cover.
Congratulations on finding this powerful success tool.  Commit to giving 10 minutes a day, and you can start enjoying 10 times the results and 10 times the benefits compared to the disappointing results you're used to settling for.  Use the Daily Success Journal as part of my free 21-Day Success Transformation Challenge.
Start using your personal Daily Success Journal today, and discover how powerful it can be to report to the world's most important person—you.  You should expect to start getting awesome results so quickly—you'll feel like you're cheating.
We don't call it a transformation for nothing.  When it comes to getting all the things in life that make you happy, wouldn't you like every day to be a smashing success?  Me too. With tools like these, people have the power to truly change their lives for the better and go on to enjoy spectacular success.  You can do it too—and you should.  We want to hear your fantastic and amazing transformation success stories.  Get started today!
Wouldn't this world be a much better place if all your family and friends were healthier, happier, richer, and more successful?  If you answered yes, then please share this free Daily Success Journal with everyone you care about (and invite them to join you in taking the 21-Day Success Transformation Challenge).
Join our tribe. We love to reward go-getters and action-takers.  Take the challenge and we'll see you on the other side.