This site belongs to our viewers and is here for everyone's mutual benefit.  If you know of a great deal that our members and viewers could benefit from, please let us know via email.  Some examples of the recommendations we're looking for include:
High Quality Nutrition and Health Products
Survival Gear, Supplies & Food/Training
Sports and Fitness Equipment/Training
Guns and Ammunition/Training/Defense
Construction and Maintenance Services
New Technologies/Inventions
Networking/Barter
Travel/Lodging/Time-Sharing
Schooling/Education/Job Skills
Medical/Midwife/Alternative Health Care
Financial Services/Banking/Asset Protection
Investing/Trading
Legal Services
Estate and Tax Planning
We're looking for products and services that will make our lives better, easier, safer, healthier, longer, more fun, more free, more rewarding, more leisurely and more exciting.  We are particularly fond of private/family owned businesses.  If there is someone in your community who is passionate about his or her work and loves offering a great product or service at a great price, let us know.  We're all about value and quality.  Please send the information via email and write Viewer Recommendations in the subject line.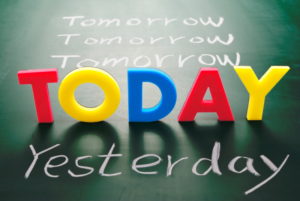 We're also offering this space for our viewers to network, raise awareness and contribute informative, thought-provoking educational materials.  There are many great Americans working all over this country in their respective areas of expertise; and as their work gets recommended to me, I will publish the best of it here.
Unsustainable Legal Immigration Policy:   These three videos were brought to my attention by an amazing guy named Frosty Wooldridge.  If there is an underlying theme in my books, it's to empower ourselves to create the world we want to live in.  No one does that better than Frosty.  He has an indomitable spirit for adventure and the courage of his convictions.  Frosty has toured all over the world, on six continents, over 125,000 miles to raise awareness for these most important issues.  I would be pretty proud of myself if I did that on a motorcycle.  Frosty did it on a bicycle!  That's over five times around the equator of this third rock from the sun.  In addition to being a tireless activist, Frosty is also a very talented writer and has captured tons of great moments and stories in his spectacular journey.  I am pleased and delighted to recommend his books.  
I have to admit I was pretty embarrassed when I first saw these videos.  I have railed against illegal immigration, but I was not even aware of the insanity of our legal immigration policies.  It's unbelievable and has be changed immediately.  Please watch these shocking videos right now.  I'm sure you will agree that this is critical situation, and will want to share these videos with everyone you know.