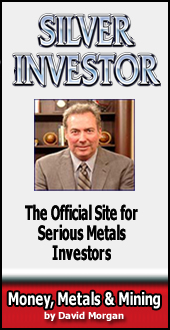 Silver-Investor.com, featuring the Morgan Report, is the definitive source for the latest and best investment information in the metals/mining sector. Founder David Morgan maintains several model portfolios featuring the finest companies in the industry. In addition to the Morgan Report, subscribers are kept updated with market alerts, news, commentary, special reports and opportunities to become better investors through webinars. I've been following Silver-Investor.com for ten years and I would not invest without this information. If you're not a consummate professional like David Morgan, please don't try to pick your own stocks. If you're looking for stellar investing profits through superior market knowledge, strategy and timing, Silver-Investor.com is the place for you.
The Silver Bear Cafe is a great place to find the latest news, analysis and commentary in the areas of finance, economics, metals, energy and much more. Unlike the lies and other sugar-coated sterilized crap disseminated by the lame-stream media, this is the hard hitting journalism that tells it like it is and doesn't pull any punches. The Silver Bear Cafe is moderated by the host Johnny Silver Bear, who is not only a patriotic American but is also a great thinker and talented writer. His essays are inspirational and thought provoking. In Food Network parlance, he wouldn't just be the head cook, he would be an Iron Chef.  At the urging of his fans, Johnny Silver Bear is now writing a weekly review and commentary of the most important events going on in the world.  It's positively invaluable.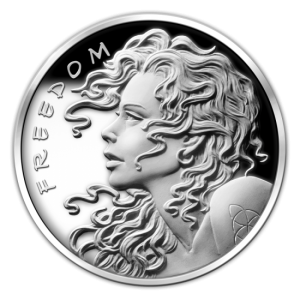 Chris Duane is the founder and creator of many great projects such as The Sons Of Liberty Academy, The Greatest Truth Never Told, Silver Bullet Silver Shield, Don't Tread On Me, and numerous YouTube presentations (and much more).
Like me, Chris is dedicated to helping people empower themselves to live free. The first major step in the process is to become aware of how the system is rigged against us and what we can do about it.  I follow Chris' work personally and I consider him to be very well read, super intelligent and truly enlightened.  Chris is actively building a network of like-minded people sharing the best of their respective talents.  Those of us who are prepared for the coming financial collapse and paradigm change will get through it and be ready for a better life on the other side.  Millions will be left behind, and everything they thought was important in their lives will be shattered (that is if they even survive).  I can't recommend Chris Duane's work highly enough.  Get on board today!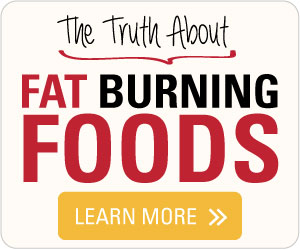 It's my pleasure to recommend the excellent work of Nick Pineault, my favorite Nutrition Nerd.  Along with his lovely partner Gen, Team Pineault is publishing the most cutting edge reporting in the areas of food, nutrition, supplements, cooking, lifestyle and wellness.
I've been following their work since the beginning and I never miss their latest blogs.  Besides being chic and stylish, their work is just as fun to read as it is informative.  Nick likes to shatter the myths and investigate foods with unbridled curiosity and a healthy dose of skepticism.  He backs up his research with the latest in published scientific journals and offers the sources and citations for further investigation.  Cool.
I am happy to report that I was one of the first people to get my copy of their great product The Truth About Fat Burning Foods.  I had just finished doing a bunch of research of my own for Living On Purpose and I was looking for a great product to recommend.  I hit a home run finding this product.  It should be a must-read for every home where people care about their good health and wellness.  I couldn't have done a better job myself (honest). The truth is that there is a lot of conflicting information out there about what is healthy and what isn't.  Nick and his team have put together this totally done-for-you package that cuts through all the BS and delivers the goods.  It's ridiculously inexpensive, and I recommend that everyone get their copy right now.  It may not always be easy to eat the most healthy foods, but it sure is easy to learn which foods are terrible for you (and get rid of them). Our bodies are naturally inclined towards good health and wellness, but we sabotage our health when we eat the wrong foods.  Get The Truth About Fat Burning Foods today and your body will love you for it.
Stay tuned for more great links coming soon…
Products
Services
News & Commentary
Education