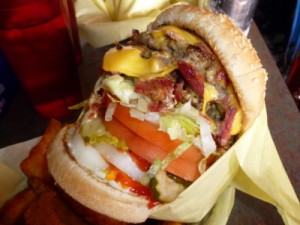 Stay tuned here for the latest from your host Ken Holloway, as well as contributions from other writers, analysts and commentators. We won't be reporting the news, but we will have something to say about it from time to time.  This will also be a forum for the latest rants and raves, and talk of the latest chef or cook to get eliminated.
We will cover developments and other items of interest from the far reaches of this project, such as the books, radio shows, contests, and your contributions. We will also post updates regarding our current projects.
There will be fresh content posted here at least once a week, so bookmark this page and stay tuned for the latest.