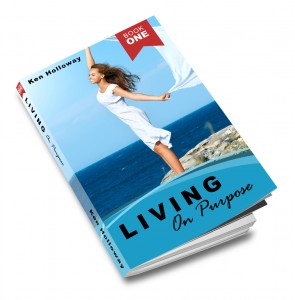 The art and science of living well begins with your good health; mental, physical and spiritual.
Say goodbye to all the crap in your life that is robbing you of your health, youthful vitality and happiness.
Say hello to a total transformation that will help empower you to create and enjoy the life of your dreams and the happiness you deserve.
EXCERPT:  Read the Introduction here.
100% Money Back Guarantee:  If you're not delighted with this e-book for any reason, your money will be cheerfully refunded.
Product description:
PDF File, 158 pages (8.5 x 11), 30 images, 55,944 words, FK Score 7.0
Living On Purpose, First Edition, Book One of the Acting BIG Book Series
Copyright © 2012 Ken Holloway
$7.95